PIX INDUSTRIAL BELTS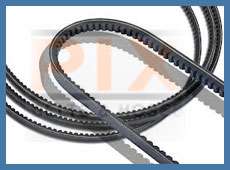 We are the Authorised channel partners of PIX TRANSMISSIONS LTD in the state of Kerala. PIX is the largest manufacturer of v-belts in India. The range includes classical section belts(A,B,C,D,E), Wedge section belts (SPA,SPB,SPC,SPZ), High Capacity Narrow belts (3V,5V,8V), Hexagonal belts (AA,BB,CC), Vari-speed belts, Banded belts, Ribbed belts. Synchronous Belts (timing belts) include classical section belts (XL, L, H), HTD belts (3M, 5M, 8M, 14M)
DIAMOND ROLLER CHAINS
Being the authorised dealers of TIDC India, we offer you the internationally reputed DIAMOND INDUSTRIAL CHAINS. The DIAMOND range includes standard roller chains, attachment chains, extended pin chains, hollow pin chains, accumulator chains, rubber top chains, self lube chains, ring chains, leaf chains, conveyor chains, textile chains.



PULLEYS/SPROCKETS/COUPLINGS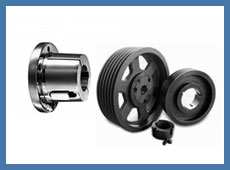 WE are the authorised dealers for FLEXILOCK brand V-pulleys with split taper bushes made out of high graded cast iron are manufactured as per international standards. FLEXILOCK pulleys are dual purpose pulleys which can be used for both classical as well as wedge section belts. Flat/Variable/Timing pulleys, tyre/spider/pin bush couplings also form part of FLEXILOCK range. We also stock high quality simplex, duplex & triplex sprockets. We can also give flame hardened sprockets.
FAG BEARINGS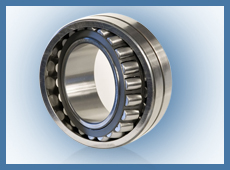 We are the AUTHORISED CHANNEL PARTNERS of FAG Bearings India Limited. FAG India's headquarters and manufacturing facilities are located in Vadodara, Gujarat, India. We stock a wide range of ball bearings-radial ball bearings, angular contact bearings, self aligning ball bearing, double row angular contact bearings. Roller bearings-taper roller bearings, cylindrical roller bearings, spherical roller bearings.     We also stock FYH/NTN BALL BEARING UNITS. The range includes Pillow Type, Flange Type, Cartridge Type, Hanger Type, stamp Housings type bearing units.

SPAREAGE SEALS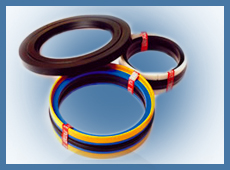 We are the authorised distributors of Spareage Seals Limited. Spareage is India's Leading Seal Manufacturer specialising in Hydraulic seals, Pneumatic seals, Rotary seals, and 'O'Rings. Spareage seals are used for Original Equipment and Replacement applications in industries such as Steel plants, Nuclear & Thermal power plants, Cement plants, Hydraulic and Pneumatic cylinders, Gear box and Motor manufactures. We also manufacture seals as per sample

CONVEYOR BELTS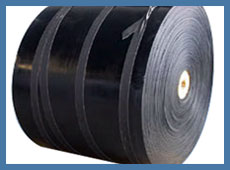 We offer high quality Rubber Conveyor Belts, Nylon Transmission Belts and Cotton Belts in M24, HR, SHR, Oil Resistant and Food Grade of reputed make like to MRF, NIRLON & GOODYEAR.